"...and if I asked you to name all the things that you love,
how long would it take for you to name yourself?"
—Unknown

I am very excited to share this class with you. It's been a long time coming and I can't wait for you to notice the difference it makes. In how you love yourself, how you express yourself, and how you react to others.
The first module releases on July 1st, with additional modules being released weekly.
While the modules are finalized I am offering a discount for the first fifty people that pre-register. Once launched, you will have access for the life of the course and the course will continue to be updated. Be sure to take advantage of this discounted price. (There's a payment plan option too!)
Early Enrollers are Limited to the First 50! (Payment Plan Available.)
---
As family caregivers, we often find ourselves balancing the responsibility of being a partner and/or mother, and a caregiver. And ignoring our own needs. Not only that but frustration, guilt, burnout and compassion fatigue can be consuming.
Self-care begins to feel impossible and we find we need help finding our way back to wellness.

No one prepares us for this.
Hello, I'm Carolyn. A wife and a caregiver.

My healing journey started out of desperation years ago when I felt myself drowning as I helped my husband to navigate anxiety, depression and a back injury.
Quite unexpectedly, it began with stream of consciousness journaling. Whether it is out of respect or shame, when you don't feel like you can talk to anyone, journaling can help you speak your truth, feel heard and begin to heal.
Next, I added grounding, meditation, became Reiki II certified, EFT (tapping) certified, and I continue to add healing techniques to my toolbox as I discover them.
For the last two and a half years we have had more better days than not. So, I wanted to share my journey of rediscovering (a new kind of) happiness, an inner peace. In hopes that it might help others as well.
My experience is as a family caregiver spouse but everyone is welcome.
Take what feels right for you and release the rest.
We deserve the same love and compassion we give others. And, when we heal ourselves, the healing energy ripples out to everyone we love.
I invite you to begin your healing. ♥
---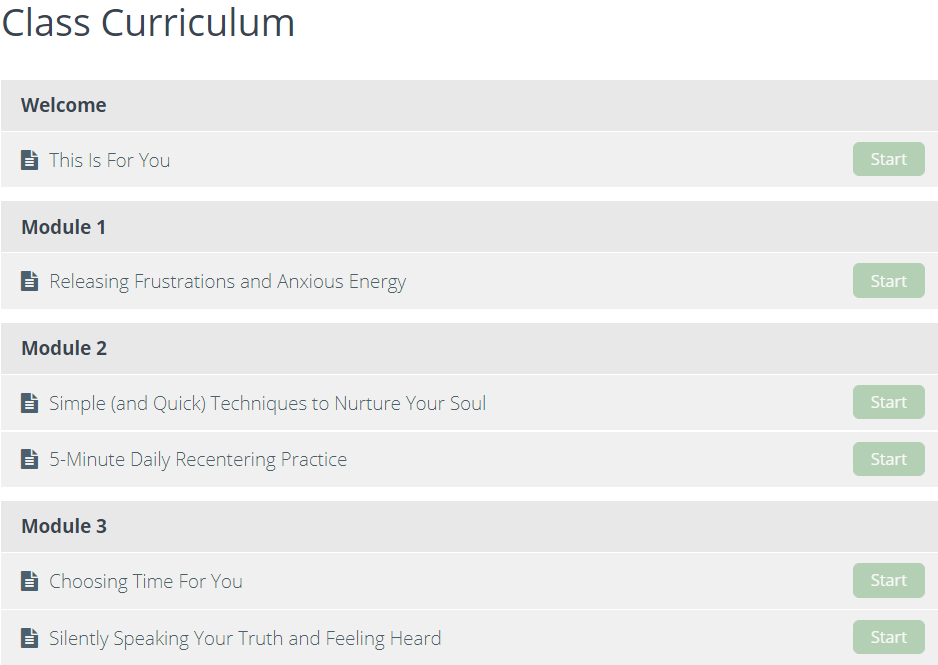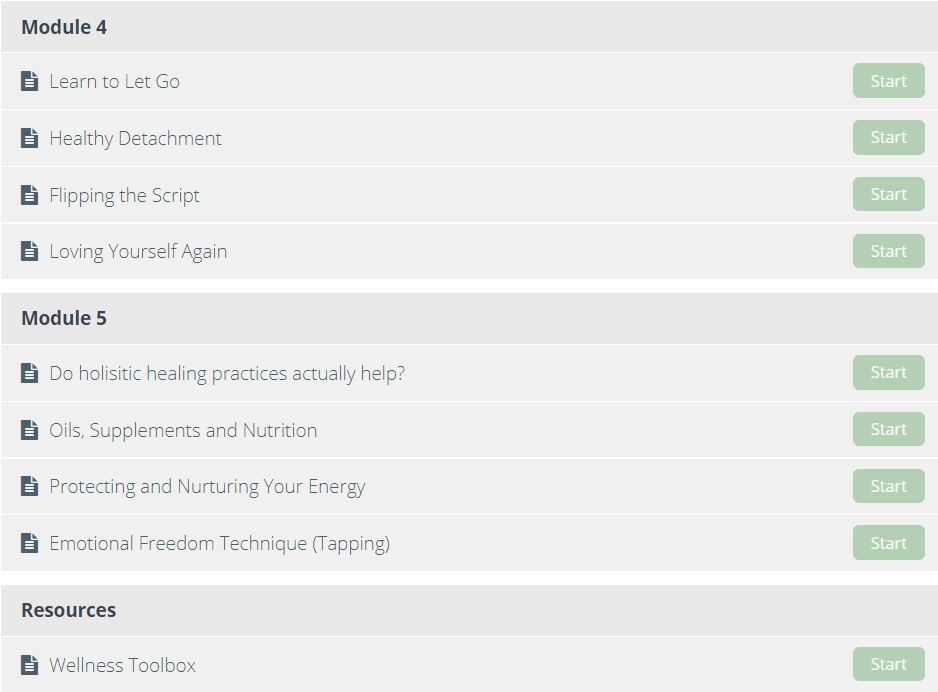 Early enrollment ends May 29th or when we reach 50 enrollees. You are pre-registering for this course while it is being finalized so module content may change. Be sure to ask any questions you have prior to registering - this is a digital course and there are no refunds.
Please note that this course does not offer medical advice, diagnosis, crisis counseling, or emergency services. All information in this course is intended for educational purposes only.